KloudStor Compute
as-a-Service
Any data type. Any protocol. Any location.
Build a private cloud - Deploy cloud-like infrastructure on-premises with more control, and improved security.
Faster speed of deployment and less time spent managing infrastructure.
Optimise your resources - Pools underlying resources AND dynamically allocates them to applications running in Virtual Machines
Configure based on your policies aligned with the applications, eliminating the need for complicated constructs like LUNs and volumes.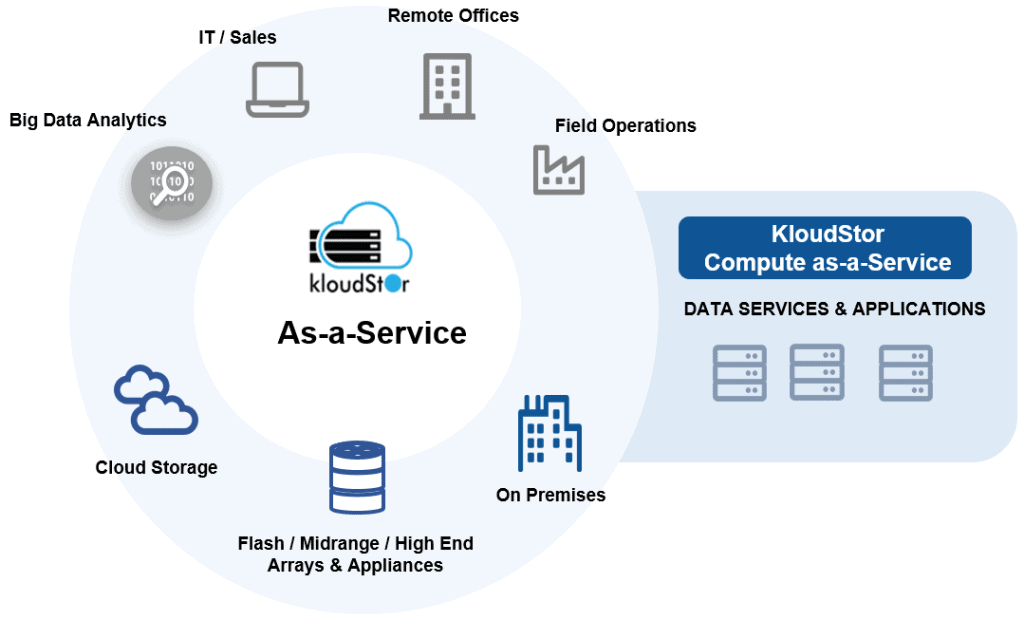 KloudStor Compute as-a-Service
Leverage on the power of Hyperconverge infrastructure based on Software-Defined Storage. Enjoy the benefits of ultimate flexibility and scalability with cost optimisation and increased productivity in mind with the security and performance of an on-premise infrastructure. Bring applications and resources closer to you for your business needs